The PIXAR 30 Years of Animation Exhibition at the Museum of Contemporary Art in Koto-ku is a fun an educational event to attend for PIXAR fans. We stopped-in the other day and were impressed at the 500+ pieces of art tracing the course of PIXAR`s 30-year history, from its inception to present day. As we entered we were introduced with art from the earliest short films animated by John Lasseter, the Chief Creative Officer at Pixar Animation Studios, and Luxo Jr. which was the origin of the PIXAR logo. Then to artworks from the Toy Story Trilogy organized in three parts; concepts of character, story and world – key elements that John Lasseter, Pixar`s Chief Creative Officer, feels are necessary for making great animated films.
Our kids were most impressed with the Zeotrope, an apparatus that utilizes the basic principles of animation. This Zoetrope displayed popular character models from the Toy Story series. The characters spun in a carousel-like spin then with the use of a strobe light they appeared to move to create a 3D animation. We also enjoyed the Artscape, a large screen installation featuring paintings and drawings by PIXAR artists. The synergistic effect of sound and image created a sense of reality. This allowed viewers to experience what it feels like to enter into and travel around PIXAR`s animated worlds (15 min loop film).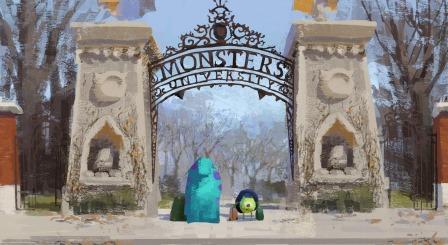 There were a number of video displays introducing the production process as well as interviews with PIXAR artists discussing what takes place behind the scenes as well as hand-drawn sketches, paintings, storyboards, color scripts, and maquettes (character models) from many of PIXAR`s feature animations,  ranging from `A Bug`s Life` and `Monsters, Inc`. to the latest,`The Good Dinosaur`.
The third floor rest area allows visitors to browse through the PIXAR exhibition catalog (available in the museum shop for 1800 yen) and the top floor sales of  limited edition artwork and goods from PIXAR character bags to toys and gifts. A fun and educational trip with the family.
While you are in the neighbourhood check out the Kyosumi Garden which has HUGE carp and turtles to feed, grab a cup of ice coffee at the Blue Bottle..
PIXAR 30 YEARS OF ANIMATION Details:
Address: Museum of Contemporary Art Tokyo, 1F, 4-1-1 Miyoshi, Koto-ku, Tokyo (東京都現代美術館〒135-0022 東京都江東区三好4-1-1)
Telephone: 03-5777-8600
Date and Times: 10:00 – 18:00; till May 29, 2016. Closed Mondays.
Cost: Adults 1,500 yen, University and High School students 1000 yen, Junior High and Elementary students 500 yen; Kindergarten and younger FREE
Access: 13 min walk from Kiyosumi-Shirakawa station (exit A3) on the Oedo line.
Website: http://www.mot-art-museum.jp/eng/
Notes: Stroller and wheelchair friendly. * The Museum of Contemporary Art will close for renovations from May 30th.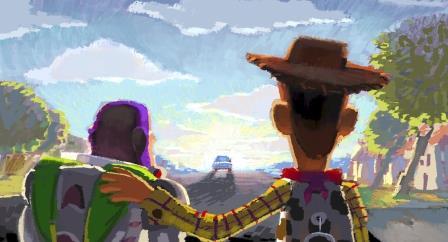 ******
 PIXAR 30 Years Of Animation Exhibition, Koto-ku
*******
Did
you enjoy this article? If yes,  please sign-up for the Best Living Japan newsletter, so you don't miss any great info. It is easy to sign-up just click here, and enter your email.