Here are our recommended Top 5 March 5-6th, 2016 Tokyo Family Activities. The weather looks a bit iffy, but don't let it stop you from attending some great art exhibits and festivals in Tokyo this weekend.  Enjoy! Lauren and Sandra
Top 5 March 5-6th, 2016 Tokyo Family Activities
Takashi Murakami Exhibit: The 500 Arhats exhibit at the Mori Art Museum

 (Roppongi Hills)

– This weekend is the last chance to see this great exhibit! The exhibit is colourful, active and very thought provoking. My three-year-old and tween were delighted with each painting and sculpture. Although some people have stated the exhibit is interestedly grotesque, my children saw God, jellyfish, flowers and bubbles throughout the entire exhibit. The exhibit has a very deep story of human survival, prayer and life turmoil that adults will relate. Your children will enjoy the color, action and funny pictures. A moving and winning exhibit to visit this cold winter. Read more here. 
Takashi Murakami: The 500 Arhats Exhibit Details
Address: Mori Art Museum, 6-10-1 Roppongi, Minato-ku
Dates and Times: Ends March 6, 2016; Daily 10:00 a.m. – 10:00 p.m. (Tuesday closes at 17:00)
Cost: Adults 1,600 yen, College and High school 1,100 yen, 4-12 years 600 yen, under 4 free
Phone:03-5777-8600
Mori Art Museum Website: http://www.mori.art.museum/eng/
Takahashi Murakami Exhibit website:http://www.mori.art.museum/contents/tm500/
2. Shimokitazawa Japan 1st Anniversary Party  (Shimokitazawa) – If you have been to Shimokitazawa to visit the hip clothing shops or coffee hideaways,  this Saturday, would be a good time to visit. On Saturday the
Shimokitazawa community members and businesses are joining together to offer a wide selection of FREE food and beverage, games and music. Through the day, there will be events to keep all ages entertained. Looks like a fun local family event.
Event Dates: Saturday, March 6 from 13:00 – 23:00
Location: Arena Shimokitazawa, 2-2-14 Kitazawa, Setagaya-ku, Tokyo
Cost: 1,000 JPY (Free food!)
More info: https://www.facebook.com/events/1618876608373150/
3. Japan Fisherman's Festival
 (Hibiya Park) –  If you love fish that this Festival looks quite delicious. There will be over 40 booths selling seafood and fish. The festival is supported by various Japanese fishing associations with the goal being to promote eating fish. I will defiantly be checking this out tomorrow with a few kids in tow. Hope to see you there! Happy eating.
Japan Fisherman's Festival Details
Event Dates: Friday March 4 – Sunday, March 6; Friday 11:00 – 21:00, Saturday 10:00 – 21:00 and Sunday 10:00 -18:00
Location: Hibiya Park, 1-6 Hibiya Park, Chiyoda-ku, Tokyo
Cost: 500 JPY, kids elementary and below free
Website: http://www.jff.jp/ (Japanese only)
Access: 2-5 min walk from Kasumigaseki Station on the Marunouchi Line, or Hibiya Station on the Chiyoda Line
4.  PIXAR: 30 YEARS OF ANIMATION @ Museum of Contemporary Art (Koto-ku) – Opening tomorrow – March 5th! If you kids are Pixar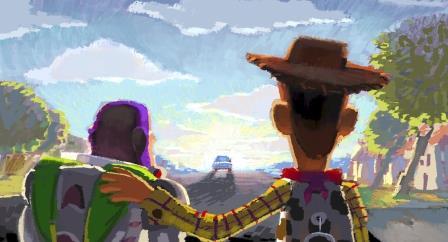 fans like mine this will be a fun and educational shot to attend.  Great way to show your kids how their movies are made and all the steps involved. The exhibition includes over 500 pieces of art including hand-drawn sketches, paintings, storyboards, colorscripts, and maquettes (character models) created by the studio's artists. The pieces are from the movie production of great hits, such as "Toy Story", "Finding Nemo", "Inside Out" and "The Good Dinosaur". The exhibition began at the Museum of Modern Art in New York in 2005 and has traveled around the world since then. It comes to Japan in 2016 with new and never before seen pieces, added in celebration of Pixar's 30th anniversary.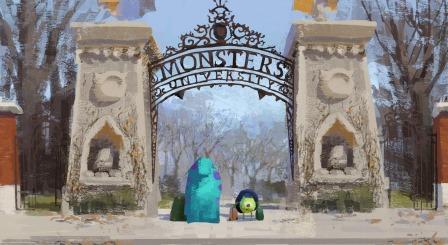 While you are in the neighbourhood check out the Kyosumi Garden which has HUGE carp and turtles to feed, and grab a cup of ice coffee at the Blue Bottle.
PIXAR: 30 YEARS OF ANIMATION
Address: Museum of Contemporary Art Tokyo, 3F, 4-1-1 Miyoshi, Koto-ku, Tokyo
Telephone: 03-5777-8600
Date and Times: March 5 – May 29, 2016 / closed Mon
Cost: Adults 1,000 yen, University students and seniors 800 yen, High school and junior high students 600 yen, Elementary students free
Access: 13 min walk from Kiyosumi-Shirakawa station (exit A3) on the Oedo line.
Website: http://www.mot-art-museum.jp/eng/
Notes: Wifi is available. Stroller and wheelchair friendly.
5. Play Amongst the Plum Blooms (Koganei) – This weekend will probably be the last weekend to enjoy the beautiful plum blooms. One of the best places to visit is Koganei Park. Over 100 trees are bursting with pinks, whites and yellow.  Also located in the park is the Edo-Tokyo Open-Air Architectural Park, which is a great collection of old houses that have been saved from destruction in central Tokyo and move to the Park. Great place to spend half a day. There is a large parking lot in the park, so driving is quite easy.
Address: 1-13-1 Sekinomachi, Koganei-shi, Tokyo
Access: 5 min bus ride from Musashi-Koganei Station on the JR Chuo Line (take the Seibu bus from platform #2 or #3 near the north exit of Musashi-Koganei Station get off at "Koganei-koen Nishi guchi and walk 5 mins); or 5 min bus ride from Hana-Koganei Station on the Seibu-Shinjuku Line (take the Seibu bus for Musashi-Koganei Station get off at "Koganei-koen Nishi guchi and walk five mins).
Bonus
Heiwajima Antique Show (Ota-ku) – A huge three-day inside antique fair.  Not to be missed. There are over 280 vendors that have a huge selection of Japanese, Asian and  western antiques. This show only happens a few times a year, and the good stuff sells quickly. Great show just in time for holiday shopping.
•
Date: Friday, Saturday, Sunday, March 4th, 5th and 6th,  2016
Times: 10:00 – 17:00 (closes at 16:00 on last day; last time to enter each day is 15:00)
What is for sale: 280+ antique sellers
Parking: no
Access:  Ryutsu-Center station on the Tokyo Monorail from JR Hamamatsu-cho station
Address: 6-1-1 Heiwajima, Ota-ku, Tokyo
Phone: 03-5985-5101 (organiser Takeshi Antiques)
Website: http://www.kottouichi.com/heiwajima/ENGLISH.html
********
Top 5 March 5-6th, 2016 Tokyo Family Activities
 *********
Did 
you enjoy this article? If yes, please sign-up for the Best Living Japan newsletter so you don't miss any great info. It is easy to sign-up just click here, and enter your email.