Here are our recommendations for the Top 5 Tokyo Weekend Events for May 7 & 8, 2016. Although the weekend weather looks a bit iffy, there are some great festivals and exhibitions this weekend to get you to pull on a raincoat and lug your umbrella around town. Enjoy the Spring air! Lauren and Sandra
1.. American Embassy Housing Compound Sidewalk Sale (Roppongi, Tokyo) – This annual sidewalk sale is a fun one-day event to shop for American goods which include used books, clothing, and household items. Great place to find a bargain. Open to the public but bring photo-IDs to enter.  Since this event is at the American Embassy compound, there are some rules to attend. Please note:
・Only GREW GATE ENTRANCE will be opened.

・All bags will be inspected when entering.
・Photo-ID required for admittance.
・Please be considerate of our neighbors, strictly no parking!
・Illegally parked vehicles will be towed! Kindly park your vehicles inside paid car. Parks withi the area.
・No pets allowed no smoking inside the compound.
American Embassy Housing Compound Sidewalk Sale Details 
Event Date: Saturday, May 7th, 2016; 10:00 am – 2:00 pm
Admission: free
Address: US embassy staff quarters2-1-1, Roppongi , Minato-ku, Tokyo
2. Tokyo International Children's Choir Concert (Roppongi)
– Join a wonderful concert, Music of the Elements, at Franciscan Chapel Center in Roppongi on May 7th at 14:00. The kids have been hard at work on a bunch of new repertoires this season and their excited to share it with you! There will also be raffling off prizes from sponsors: Kiwi Kitchen, Bellas Cupcakes, and Crisp Salad works, and other cool prizes! We hope to see you there!
3. Cirque du Soleil TOTEM (Odaiba) – Will run in Tokyo until June 26, 2016. This is a great show for kids of all ages. The young ones will love the colors, music and motion, and the older ones will actually think about the show theme of "evolution".  TOTEM, an evolution-themed performance, has been staged in 30 cities in Australia, Canada, New Zealand, the Netherlands, the United Kingdom and the United States since 2010. It shows many aspects of humankind's journey physically, intellectually and spiritually. The evolution theme also sees Cirque du Soleil adopt new technologies such as projection mapping and movable stages. Tickets are selling quickly so book as soon as possible.  After Tokyo, the show will travel to Osaka, Nagoya, Fukuoka and Sendai.
Cirque du Soleil TOTEM Details
Address: Odaiba Big Top, R-area, 1 Aomi, Koto-ku, Tokyo
Dates: Tokyo till June 26, 2016
Cost: Depends on seating and dates but SS seats (can see full stage) are adults (12,500- 13,500), students jr. high and above (11,500 – 12,500) and child (8,500 – 9,500).
Website in English: http://www.fujitv.co.jp/events/totem/en/
Access: From Shimbashi station, take Yurikamome Line bound for Toyosu and get off at Daiba station. From Shinjuku or Shibuya station, take Rinkai Line bound for Shin-Kiba and get off at Tokyo Teleport Station.  The venue is 5 to 10-minute walk from each station.
4. Dinosaur Expo at the National Museum of Nature and Science, Ueno (国立科学博物館) – The newly renovated (completed July 2015) National Museum of Nature and Science is a great place to slow down, have fun and learn! I was very impressed with the renovations in the permanent exhibit area that
include the animal, dinosaur and science and technology areas. Here is a short video that will give you a taste of what you can experience. There is also a great special exhibit running through June 12, 2016, titled Dinosaur Expo, which includes a skeletal reconstruction of a Tyrannosaurus Rex and a reconstruction of the Spinosaurus, the largest known carnivorous dinosaur to have walked the Earth. Note: Buying a ticket to the special Dinosaur Expo gives you access to the permanent exhibit. Plan to spend 2-3 hours in the museum.
National Museum of Nature and Science Details
Address: 7-20 Ueno Park, Taito-ku, Tokyo
Phone: 03-5777-8600
Days and Hours: Open Tuesday – Sunday (closed Mondays); 9:00 – 17:00  (last admittance 16:30)
Admission: Permanent exhibits – adults 620 yen, high-school students and below free;
Special exhibits vary but usually cost 1,600 yen for adults and 600 yen for children
Website: http://www.kahaku.go.jp/english/
Access: 5 min. walk from JR Ueno Station (Park Exit),  10 min. walk from Tokyo Metro Ginza Line/Hibiya Line Ueno Station, or 10 min. walk from Keisei Line Keisei Ueno Station
5. PIXAR 30 YEARS OF ANIMATION, Koto-ku – 
If your kids are Pixar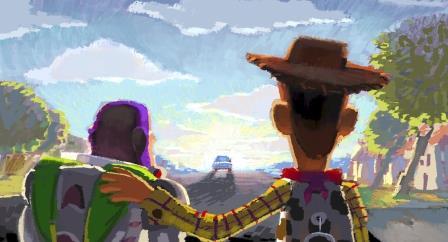 fans like mine this will be a fun and educational shot to attend.  Great way to show your kids how their movies are made and all the steps involved. The exhibition includes over 500 pieces of art including hand-drawn sketches, paintings, storyboards, colorscripts, and maquettes (character models) created by the studio's artists. The pieces are from the movie production of great hits, such as "Toy Story", "Finding Nemo", "Inside Out" and "The Good Dinosaur". The exhibition began at the Museum of Modern Art in New York in 2005 and has traveled around the world since then. It comes to Japan in 2016 with new and never before seen pieces, added in celebration of Pixar's 30th anniversary.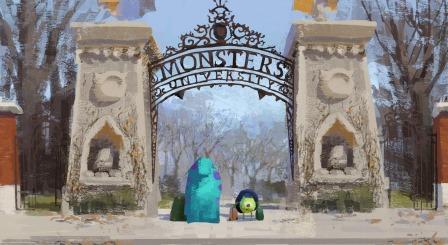 While you are in the neighbourhood check out the Kyosumi Garden which has HUGE carp and turtles to feed, and grab a cup of ice coffee at the Blue Bottle.
PIXAR 30 YEARS OF ANIMATION Details
Address: Museum of Contemporary Art Tokyo, 1F, 4-1-1 Miyoshi, Koto-ku, Tokyo (東京都現代美術館〒135-0022 東京都江東区三好4-1-1)
Telephone: 03-5777-8600
Date and Times: 10:00 – 18:00; till May 29, 2016. Closed Mondays.
Cost: Adults 1,500 yen, University and High School students 1000 yen, Junior High and Elementary students 500 yen; Kindergarten and younger FREE
Access: 13 min walk from Kiyosumi-Shirakawa station (exit A3) on the Oedo line.
Website: http://www.mot-art-museum.jp/eng/
Notes: Stroller and wheelchair friendly. * The Museum of Contemporary Art will close for renovations from May 30th.
Extra. Nikufes ODAIBA 2016 Spring (Odaiba, Minato-ku, Tokyo) –  Carnivore's rejoice! This is the last weekend to get a sample of over 50 restaurants exhibiting goodies from all over the world, including craft beers and desserts from today until
May 8th, 2016 (10:00 am – 10:00 pm (May. 8 till 9:00 pm) at Odaiba's  Symbol Promenade Park. Combine a Odaiba festival with one of the many other fun locations in Odaiba, such as ; The National Museum of Emerging Science and Innovation, Sony ExploraScience Museum,  Oedo Onsen or take a stroll down Odaiba`s Seaside park and take a photo with the miniature Statue of Liberty. Parents can also shop/dine/be entertained at the malls nearby; Decks, Aqua City, Diver City and Venus Fort.
Nikufes Details
Event: Till May 8th, 2016 (10:00 am – 10:00 pm; May. 8 till 9:00 pm).
Address: Symbol Promenade Park, 1, Aomi, Koto-ku, Tokyo
Cost: Free entry, but 700 yen per food ticket
Website: https://nikufes.jp/
Extra. International Food Culture Expo 2016 in Komazawa Olympic Park (Komazawa Koen, Setagaya-ku, Tokyo) –  Komazawa Olympic Park will be filled with Japanese and global food, drink and sweets. Enjoy playing in a great park while enjoying gourmet. Let your kids work off the food at one of the three animal-themed playgrounds or rent bikes for the kids or for the entire family at one of their cycling centers.
Food Culture Expo 2016 Details

Event Date: Friday, 29 April  – Sunday, 8 May, 2016 (10:00  – 21:00)
Address: Komazawa Olympic Park1-1, Komazawakoen, Setagaya-ku, Tokyo
Event website: http://gourmet-event.jp/2016meishuhaku_kom/
Komazawa Park info and Map: http://www.kensetsu.metro.tokyo.jp/kouen/kouenannai/park/english/komazawa_olympic.pdf
Komazawa Park Website Map: http://www.tef.or.jp/kopgp/en_index.jsp
Bonus Ideas
Explore one of our Top 10 Tokyo Kids Museums or spend the day at one of our Top Recommended Tokyo Baby and Kids Playground Parks. Have a safe and fun weekend!
Tired and just don't have the energy to venture out into Tokyo. Try one of these simple crafts with supplies you have at home or in your garden/park. If you need craft materials here are some great arts and crafts stores in Tokyo.
********
Top 5 May 7 -8, 2016 Tokyo Weekend Activities
 *********
Did 
you enjoy this article? If yes, please sign-up for the Best Living Japan newsletter so you don't miss any great info. It is easy to sign-up just click here, and enter your email.